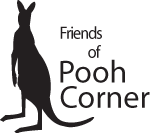 Point Nepean Campaign
When the Department of Defence attempted to sell off public land at Point Nepean on Victoria's Mornington Peninsula, it sparked huge community outcry. A two year bitter campaign followed that resulted in the Federal Government backing down on selling off the land.
This outcry could have been avoided if the Federal Government had simply consulted with the community in an open and meaningful way.
See following links.
http://www.vnpa.org.au/whatsnew/campaigns/ptnepean/archive.htm