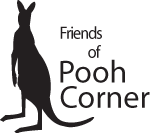 Friends of Pooh Corner was started in 2005 by people who are concerned about the bushland in Wacol known as Pooh Corner.
If you are interested in helping out, or keeping in touch with what is happening at Pooh Corner please click here to send us an email. There is no joining fee, and all updates will be via email, to limit the costs considering we are a community group.
Campaign summary about how Pooh Corner's conservation values were protected.
See more about Pooh Corner.